At long last, the Mystery Box returns! Far and away the most valuable item in Mabinogi's Cash Shop, the Mystery Box promises surprises and gifts for many a lucky player.

Just how good is the Mystery Box? To help demonstrate the extreme values in this item, we've put together a list of some of the items you can find in the box and how much you'll save by finding one. Some of these rare items aren't available anywhere else!
And these are just some of the many rare items, equips, and pets that can be found! There are also special enchants, rare gems, and more!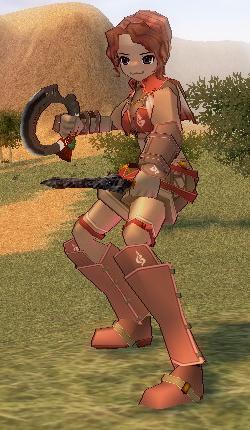 Mystery Boxes guarantee you at least two items: a game item and a buff item. Game items vary greatly. You can get anything from armor, weapons, potions, flashy dyes, enchant scrolls, and many, many more! A buff item from the Mystery box can be one of thirteen different items that increase the effectiveness of your character in one way.






The Mystery Box also has a chance to reward you with two additional items, Cash Shop Items and Premium Shop Items. Cash Shop items vary from Nao Soulstones, Metal Dye Ampoules, and Spirit Repair Potions. The Premium Shop items are listed in the chart above. Indeed, the Mystery Box is quite a deal!



There's a limited supply of Mystery Boxes, so once they're gone, that's it. Hurry and get one now while you still have the chance!