So we've been needing a thread where we can post something other than pictures of our character or of epic moments in Mabi. I mean, where're the memes? Where are those ROFLCOPTER pictures of WTF moments? Be deprived no more, for I has come to rescue you!


This thread is basically a place for you to post demotes, pictures of fail moments, or even videos of your favourite cats doing the stupidest things 8D
And of course, being the brilliant bandwagon director that I am (
), I'll start us off with the screenshots I took when I was trolling on Omegle.

___________________________________________________________________________________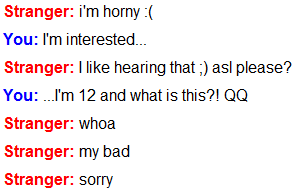 ___________________________________________________________________________________

___________________________________________________________________________________

___________________________________________________________________________________