Excited for the Snow Tigers coming to Erinn? We are too! To commemorate their arrival, we want to hold a papercraft tiger contest! Get to drawing, folding, and coloring paper. Use your creativity, use whatever lying (maybe left-over gift wrap?) around your home.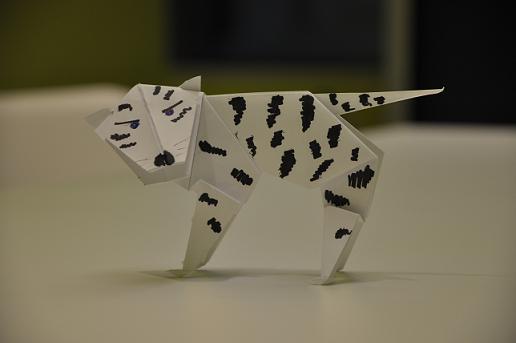 When you're finished with your creation, snap a photo of it and post it in this thread. Because we would like to verify your creation is your own, please write your server and in-game character name so that it is visible in your photo.
After the contest concludes on January 3rd, we will take a look at the submissions. Based on what we feel made the best use of creativity, we will reward 3 of our favorites with Snow Tiger pet cards! Even further, we'll create a gallery on Facebook of winners and honorable mentions. Are you ready for Snow Tigers? Start folding!