Masterpiece Bow

Silentblow

Forum Baby




Posts

: 93


Join date

: 2011-02-27


Location

: California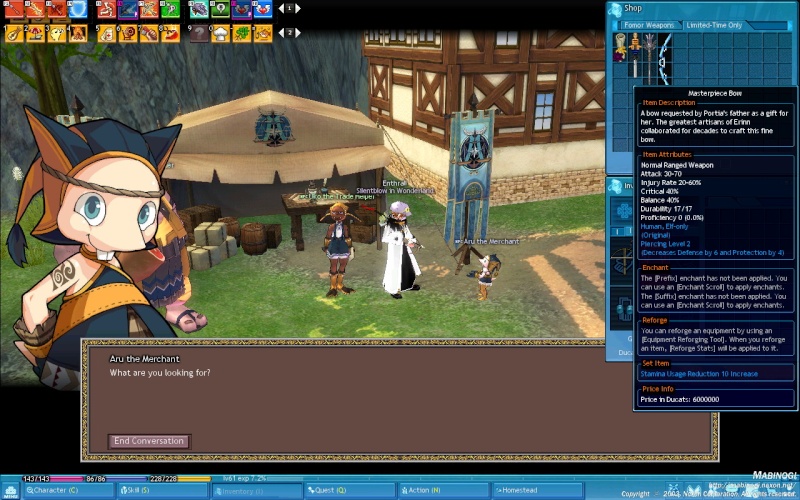 I want it
And its in pretty color too

Sakubou

FORUM TROLL!




Posts

: 227


Join date

: 2011-11-07


Age

: 23

*counts 0s* Is that... 6 mil? Sheesh, Idk how anyone can make that much in ducats... I mean, merchanting is kinda boring. Haha

Sasegen

Forum Stalker




Posts

: 152


Join date

: 2011-08-16

Not that Nexon needs to add any new ways, but I believe you just got trolled by them.

But really, that bow looks amazing... I would think anyone would want it.

Since I'm still new with Commerce, how did you manage to get that Limited-time tab?

Silentblow

Forum Baby




Posts

: 93


Join date

: 2011-02-27


Location

: California

When you talk to the imp merchant, choose Trade. Then the shop would pop up. There is a small arrow on the right side of the tabs. Click on that and u'll see the limited time tab.