You've twisted your way between flags in an attempt to get the fastest slalom skiing time. Now's the time to test your aerial aptitude! The ski jump event starts next Wednesday, December 22nd in Mabinogi. You will receive a quest to once again visit the snowy hills of Vales to participate in the Ski Jump event.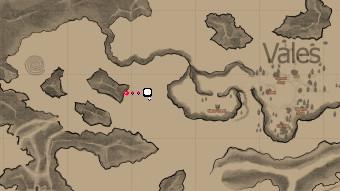 The quest will take you to the base of the hill where the Ski Jump takes place. Speak to the Event Helper to purchase a ticket to participate in the ski jump. You should do this here because the tickets at the top of the mountain are MUCH more expensive. Once you've purchased a ticket, click the event flag to take the ski lift to the top of the mountain.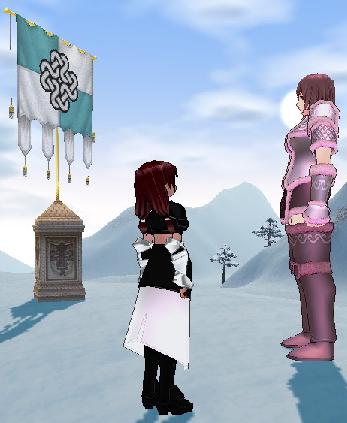 Once at the top of the mountain, you will find yourself between two platforms. Speak to either one of the Event Helpers next to the platform and select the "Apply" button. The helper will give you a ticket that holds your place in line – after all, only one person should be able to go down the jump ramp for safety reasons!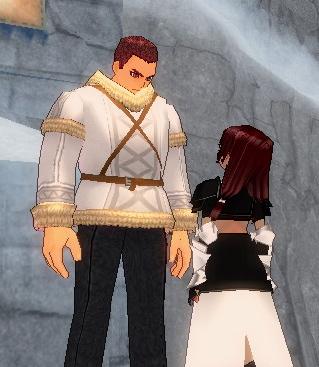 You will know when the event coordinators call your number by the flashing !! just above your head. You will then have 30 seconds to climb to the top of the tower and prepare for your jump. You will have a few fleeting seconds before you start down the hill.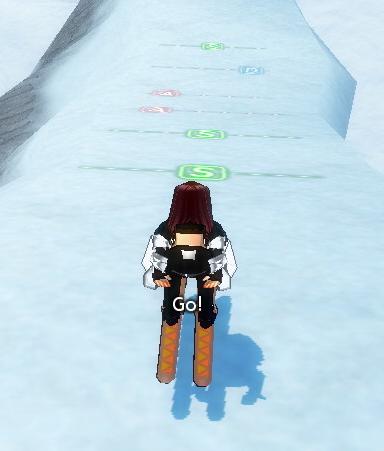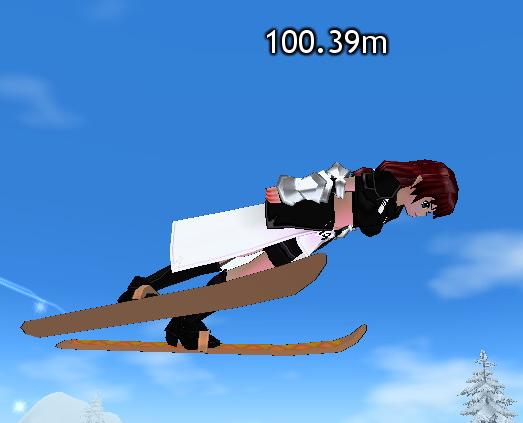 Get a good look at what's ahead of you! You'll need to play a quick mini game in order to get the best point total possible, so be fast! If you can score over 1800 points, speak to the Event Helper at the bottom of the hill and she will reward you with a Reindeer Robe!