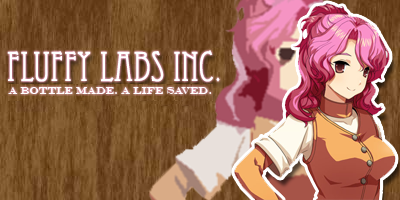 Pots, potions, vials, meds.. Whatever you'd like to call them, they are very useful in one's fantasy life. Unfortunately, the local NPC's in Erinn only provides the 30's variety, which is certainly not enough when you are deadly and facing a giant ugly monster!
Presenting Fluffy Labs Inc., Sushi's free potion making service! Just mail me your herbs and I'll turn them into any potion you may want! The base herbs and base potions are free so you don't need to send me any :3
You can send your herbs at any time of the week but the Lab only processes the herbs on Mondays for increased success rate, but rush orders are also accepted, though with lower rates. What are you waiting for? Stop dying and start surviving! Grab your potions now!
Success Rates:
-TBA-