Hello, my ign is SilentBlow. I just begin playing and I'm an elf who is probably going to be mostly range with some magic. Currently, I'm a complete loner >_<, no friends, no guild, nothing. And I came across the guild info page on Mabiguru.
My total lvl is only around 60. I got WM to 9 and that was all that I can bear with it. Sadly, I heard refine is just as bad, so I don't know if it is worth it to work on it since having normal dmg later on in game would be perfectly fine for me. Right now I'm working on my range [r7] and is planning to rank mirage missile after that along with herbalism or heal until I can get transformation. Um, I like to snipe monster with mirage missile in the open and continuously doing so until it dies o.o.
In real, my name is Samuel. Turning 18 this year and senioritis sorta hit me. Usually I'm on around 4 days a week unless I have a project due. I live in California. I don't tend to start a conversation, but I talk to people once I get to know them. And to conclude, here is a picture.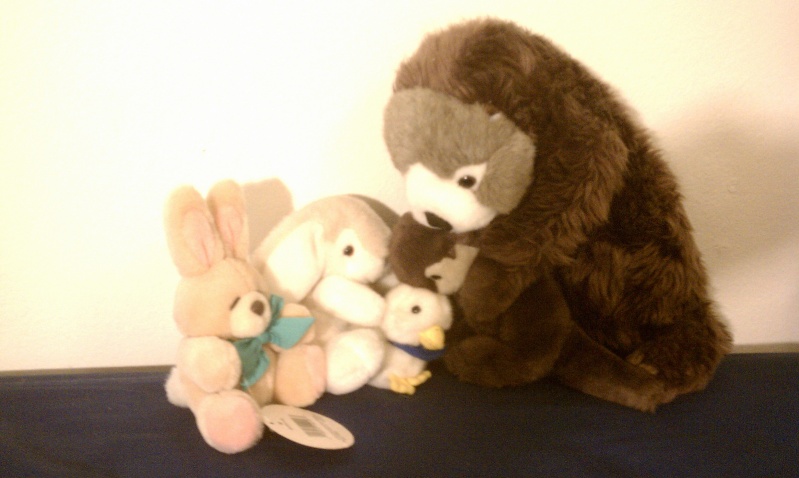 Hopefully you guys like the stuff animals that I "borrowed" from my younger sister :P