Hello, guild of Enthrall. I'm Echo (or so I've been told).
I've decided to apply to Enthrall because my previous guild disbanded in a dramasplosion, and... This guild looked interesting and claims to disapprove of drama llamas.
I'm a generally helpful person who is occasionally considered wise beyond his not-quite 18 years. I tend to be more on the quiet side, but I will participate in guild chat/vent/generic equivalent if there's someone to talk to.
I play a mage...warrior...alchemist who occasionally shoots a few arrows, since that's just what happens if you've been playing since pre-open beta.
Ummmmmmmmm... *looks at application guide*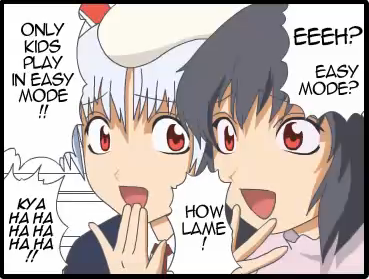 ... No offense intended to those who do, in fact, play on easy mode. >>;
IGN: Echo66